OK, so what's common between Ben Affleck, George Clooney, Richard Gere, Pierce Brosnan, Ex- US President Barack Obama and our very own Milind Soman? You'll say they are influential. Sure they are.Star power? Yeah that too. Blessed with good looks? Yes, maybe they are born with it. But look closely, they all have one colour. No, we're not talking about their skin. We're talking about their gray hair. Yes, the salt and peppa look is what gives these men the oomph and the swag.
They say you must age gracefully. These men have shown not just that but they have made ageing look kickass. Gentlemen, age is just a number. Right? So, instead of running to a salon to dye your hair, try that salt and peppa look because it has its own perks just like an ageing wine. Here are 5 reasons why the gray fox look rules:
You are the silver platter
Yeah, quite literally. Those silvery gray whiskers give people (especially the women) the impression that you know your thing as you have age, experience and the charm by your side. Yeah, you're a winner!
Gray hair = Grey Matter
The gray hair is linked with great intellect and knowledge. The gray foxes are often called the go-to men, Mr. Dependables or the next best thing after Google. No wonder everyone seeks advice from a man with the silver hair strands rather than those unseasoned whippersnappers.
They have the Ex Factor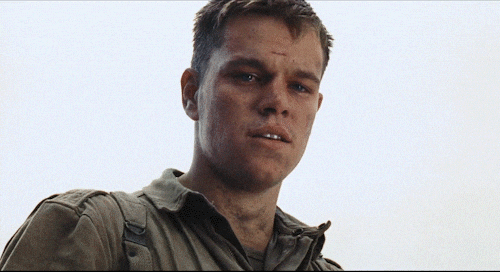 No we are not talking about ex girlfriends or wives. Yeah maybe that too but what we meant was — Experience and Expertise. These men have been there and done that. Who better than them to tell you how, why and what? They are cool, calm and collected in everything they do. It adds to their sex appeal.      
Never-say-dye-spirit
Imagine what you can do instead of wasting time and money over dyeing your hair. Yeah, you could spend extra hours at the gym or pick up your dancing shoes to show that age is just a number. And how about an impromptu road trip with friends. Yeah that dye can die.
Because black and white is timeless
Gentleman, you have shades of gray, no we're not talking about the movie. We're talking about the natural highlights of your hair. Spike them, crop them or go for a crew cut, the classic black and white is always timeless. Just like Marlon Brando playing as Vito Carleone in The Godfather with of course, the gray whiskers.
Here are some "GREYT" ways to style your salt and peppa look
Shortcuts
Keep it short and simple as it adds texture and volume especially for people with thinner whiskers. Hey, there is a shortcut to looking good, all you men with the salt and peppa haired men out there.
The Clooney effect
It's not possible to mention gray hair without George Clooney. He has made the salt and peppa look literally like his own territory. No wonder, he has been voted the sexiest silver fox time and again. To get his look keep those sides short and add some volume so that you can keep it casual and formal as and when you need it.
Turn the volume up
Nothing like a long wavy look of black and white. It shows your hair has not lost its growth and vigour.  You just need your hands and a little oil or gel to keep it in fine shape.
Keep it buzzing
The most powerful man on the planet between 2012 – 2016, Ex-President Barack Obama has the buzz cut. It definitely added to his personality as a leader and a celebrity. Just imagine what it can do for you. Yeah, trim that gray hair till your skin is not visible.
Mr Gray Fox, those silver strands and your golden persona is simply a lethal combo  And guess what? Keeping you in great company are The Man Company premium range of grooming products. They'll make you feel young at heart and in front of the mirror thanks to the natural ingredients and aromatic fragrances.     
The post Gray fox – 5 ways why the classic salt and peppa look rules appeared first on The Man Mag.